Search: Home
Results 111 - 120 of 124
Results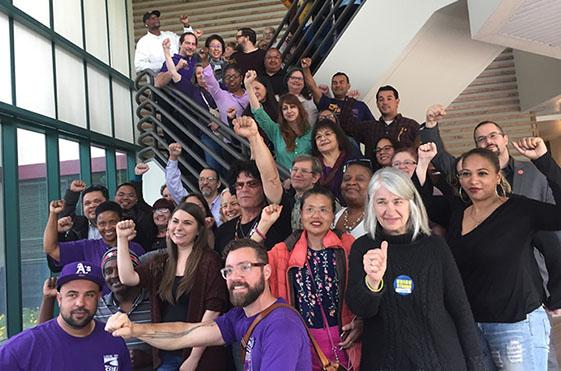 On April 28, member leaders from around the local came together in Fairfield to share best practices for recruiting and engaging their coworkers. They discussed techniques to share their personal stories with their coworkers so they remain committed to each other and their fight for secure jobs and livable wages — no matter what the court rules in Janus vs.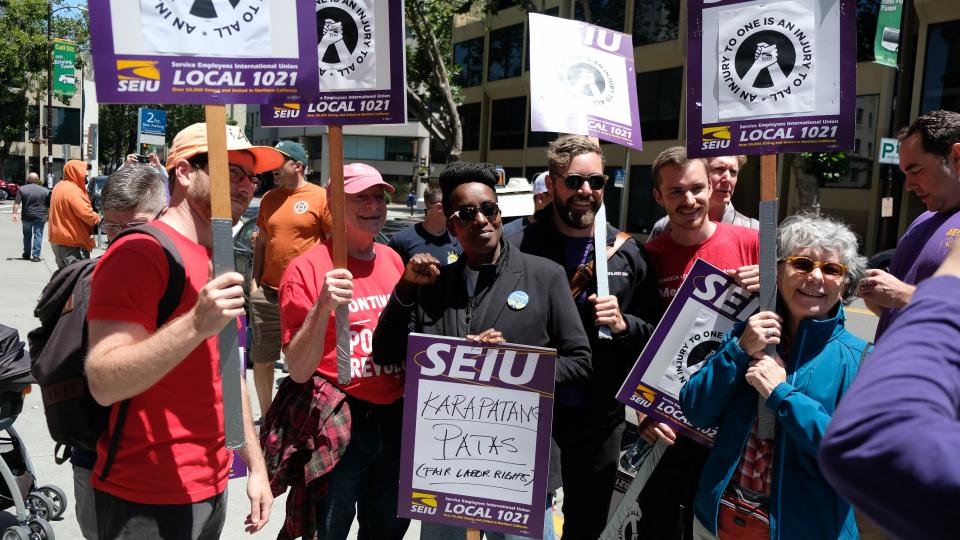 (Berkeley, CA)—More than 400 hundred Berkeley city workers voted to authorize a strike if city administrators fail to reach an agreement with clerical and maintenance workers over safer working conditions and cost-of-living allowances. More than 400 librarians, public nurses, mental health professionals, and city planners and attorneys represented by SEIU 1021 voted on June 14 to join clerical and maintenance workers in a strike if necessary.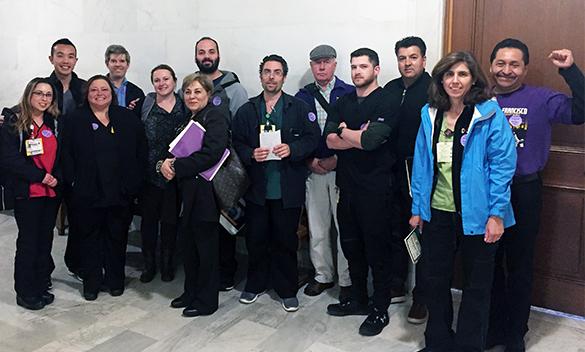 On April 18, more than a dozen radiology and ultrasound technicians testified before the San Francisco Board of Supervisors Public Safety and Neighborhood Services Committee. The technicians work at Zuckerberg SF General (ZSFGH) and Laguna Honda Hospitals, where patients are suffering long wait times because of understaffing in radiology and ultrasound departments.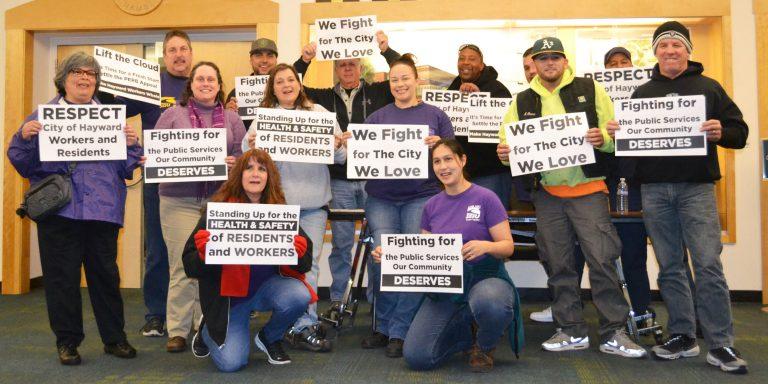 This evening City of Hayward workers spoke before City Council to demand that Hayward Administrators restore cuts made to workers' pay and benefits. Hayward Administrators are refusing to restore the cuts that were made three years ago, even after a judge found their actions to be illegal.
"A 17% cut in take-home pay forced people to retire from jobs that they loved,'" said Gil Hesia, Senior Utility Leader and President of City of Hayward Maintenance Chapter. "Bargain with your workers fairly."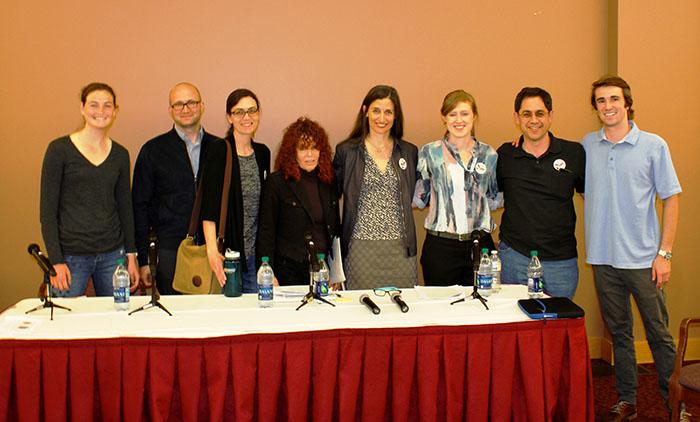 Santa Clara University (SCU) adjunct faculty and lecturers are sidestepping the NLRB and calling on University administrators to partner with them in their efforts to build a worker organization. The faculty are requesting the administration agree to hold a speedy, neutral, in-house vote on unionization. SCU President Father Michael Engh is expected to respond to the faculty's request this week.
Kristin Kusanovich, Senior Lecturer, Theatre and Dance, says "We see both a better climate for student learning and faculty sustainability improving with unionization."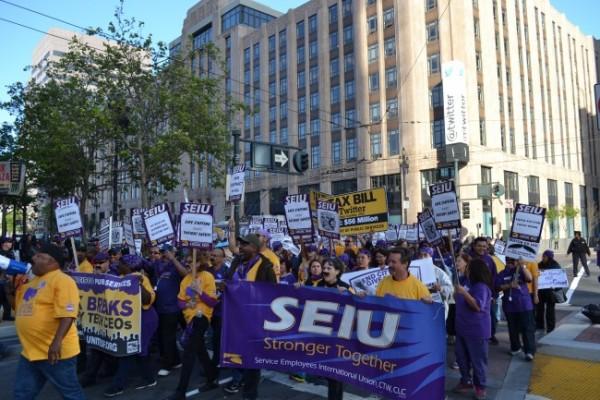 Over 1,000 San Francisco City workers, nonprofit workers and residents marked Tax Day on April 15 with a major protest of the weakening of vital social services and of the increase in income inequality in the City under Mayor Lee's economic initiatives.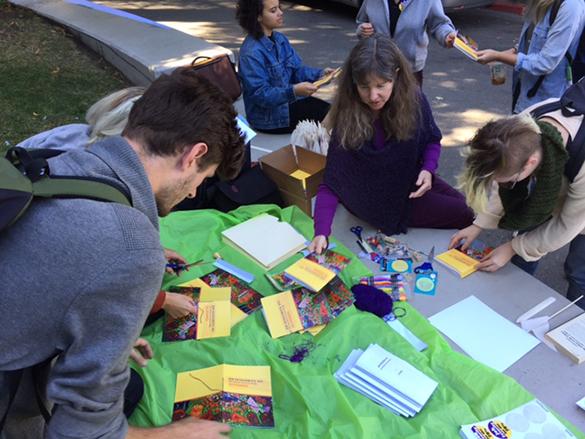 Transforming conflict into art is what artists do, and adjunct faculty at California College of the Arts (CCA) have embarked upon a project that combines the disciplines of memoir, visual arts and bookbinding to create a powerful statement about the precarious nature of their profession.