Search: Home, 08/2019
3 results
Results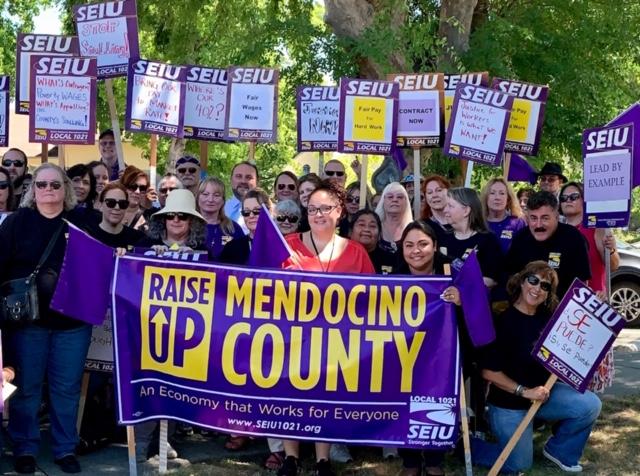 On August 13, Mendocino County members approved their agreement with the county that includes a 9% base wage increase over three years and additional equity wage adjustments for a majority of SEIU 1021 represented positions. Public services have suffered as the County's workforce investments have lagged behind comparable employers. The deal was approved by the Board of Supervisors on August 20.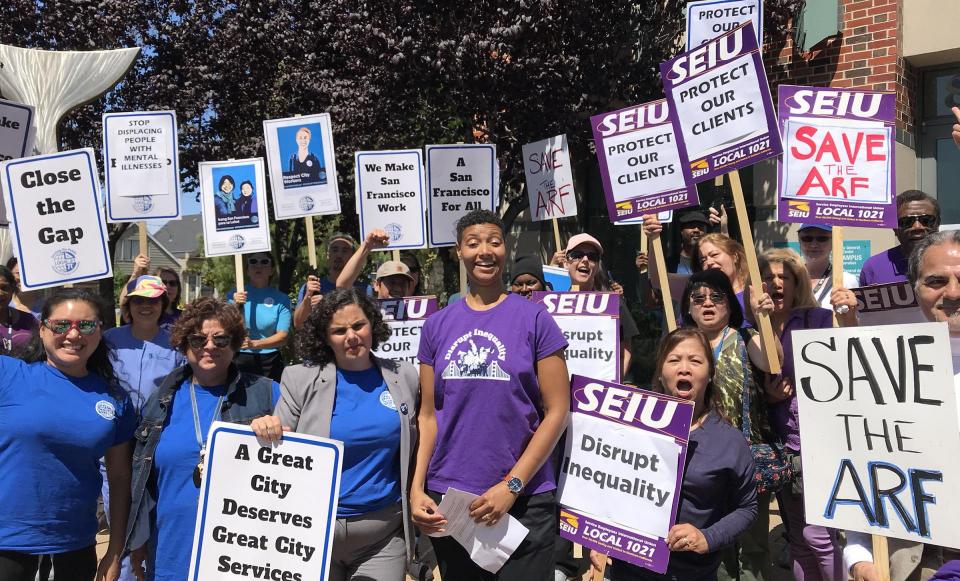 On Aug. 22, hundreds of public health advocates, elected officials, and healthcare workers rallied to support patients with mental illness from getting evicted from the Adult Residential Facility (ARF) at San Francisco General Hospital. The SF Department of Public Health (DPH) is displacing severely mentally ill residents that are permanently housed at the ARF to make way for a Homeless Navigation Center with temporary shelter beds.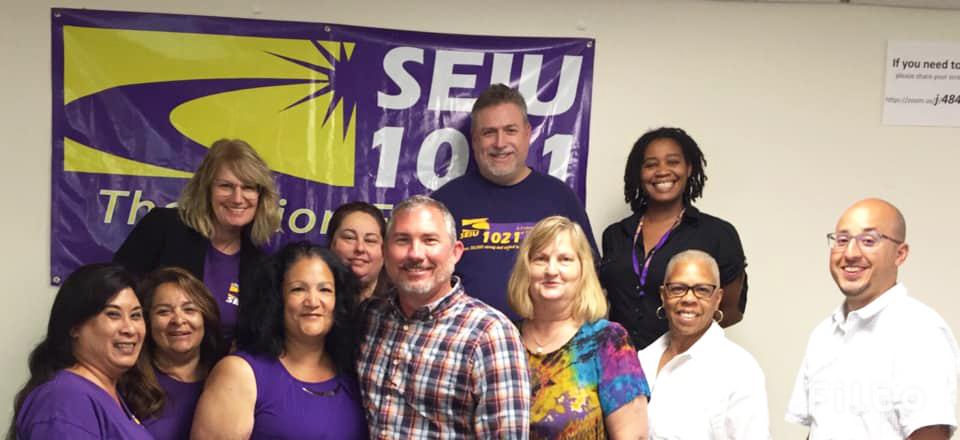 Today the Solano County Board of Supervisors unanimously approved a contract with county workers united in SEIU 1021. The latest contract resulted from two weeks of expedited bargaining, wherein the county workers were able to gain improvements in compensation, healthcare, and additional training for workers so that they may be able to provide better quality public services to Solano residents.