Search: Home
Results 1 - 10 of 129
Results

The Women's March is an international protest taking place in communities across California for human rights and against increasing violence against women, gay and transgender people, Muslims, Jews and communities of color. Together we will take a stand for reproductive rights, climate justice, immigrants, Black Lives and gender equality. What better opportunity to talk to our friends and neighbors about justice for our children, our communities, and our future?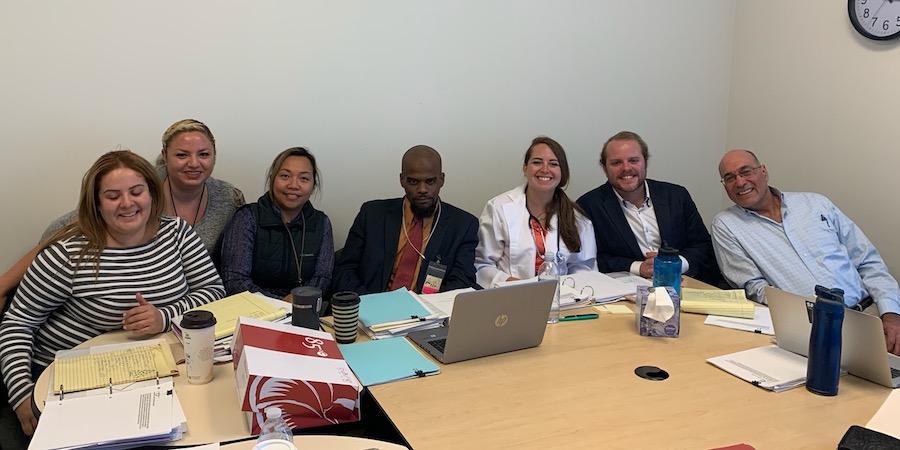 On Friday, December 13 SEIU 1021 members at the Regional Center of the East Bay (RCEB) ratified a new four-year agreement.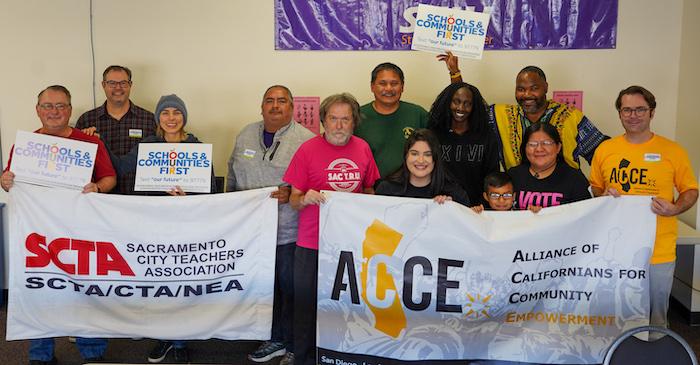 On December 15, SEIU 1021 members joined with the Alliance of Californians for Community Empowerment (ACCE), the Sacramento City Teachers Association, and others to launch our effort in Sacramento to talk to voters and get Schools & Communities First on the November 2020 ballot.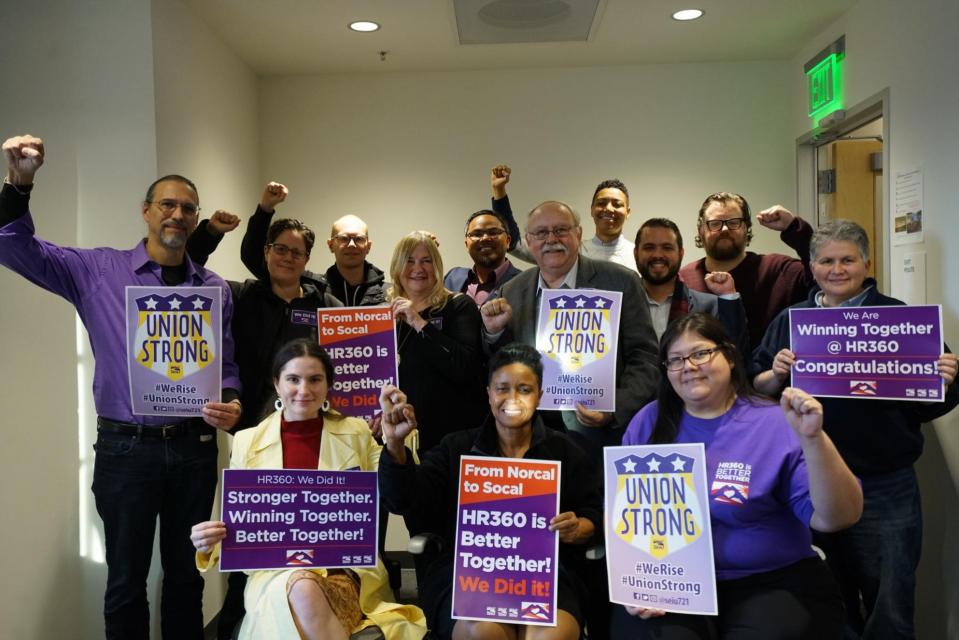 More than 850 HealthRIGHT 360 clinic and behavioral healthcare workers have voted to unionize with the Service Employees International Union on December 16. Months of organizing culminated in the historic vote Monday night, with 73% of HR360 workers at over 100 clinics in Northern and Southern California choosing to unionize by signing authorization cards. The workers will join SEIU Local 1021 in the Bay Area and SEIU Locals 721 and 221 in Los Angeles and San Diego, respectively.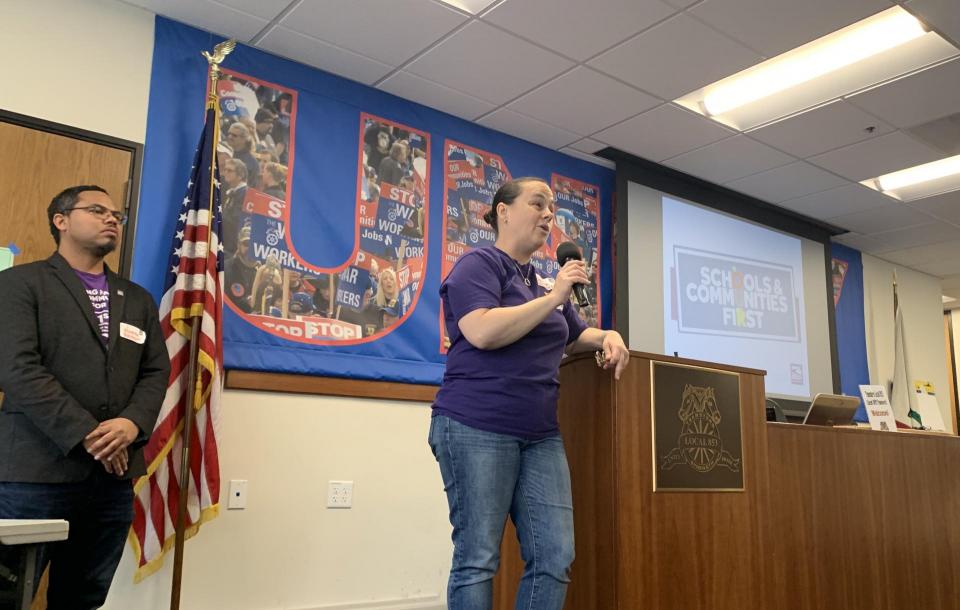 On Saturday, December 7,close to 100 SEIU 1021 members braved the rain to talk to voters and our neighbors about getting the Schools & Communities First initiative on the November 2020 ballot.
"Corporations have been taking money out of our pockets—food out of the mouths of our children—for 40 years, and it's time to change that. That's why I'm here today," said Andrea Mullarkey, SEIU 1021 member and Teen Librarian at the Berkeley Public Library.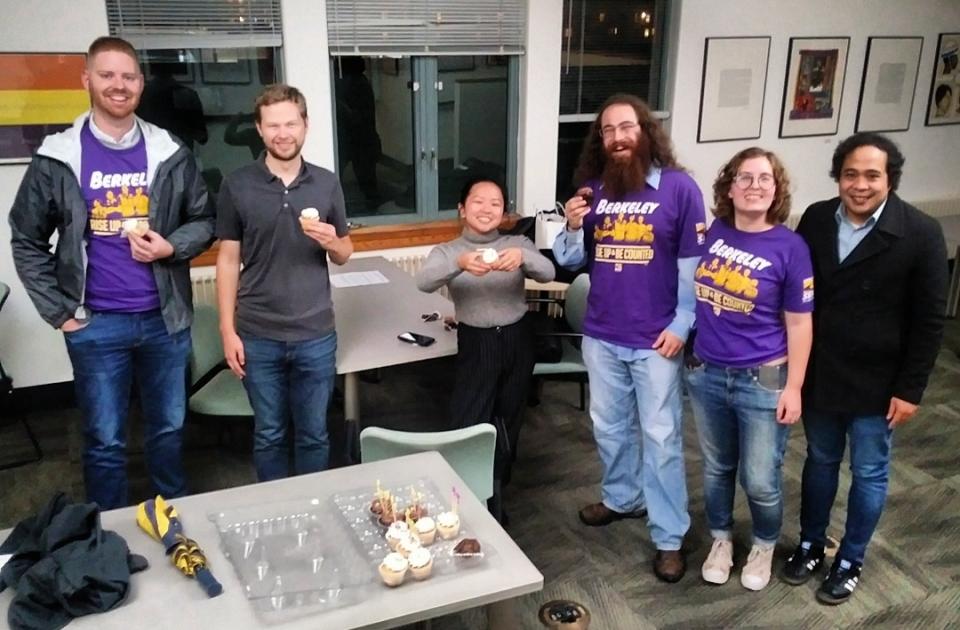 Last night, Berkeley Legislative Aides employed by the City Council submitted a petition to the Berkeley Personnel Board calling for the same collective voice that other city workers enjoy. After successfully making their case to the Personnel Board, these 17 workers became the newest members of the Berkeley Community Service Chapter of SEIU 1021.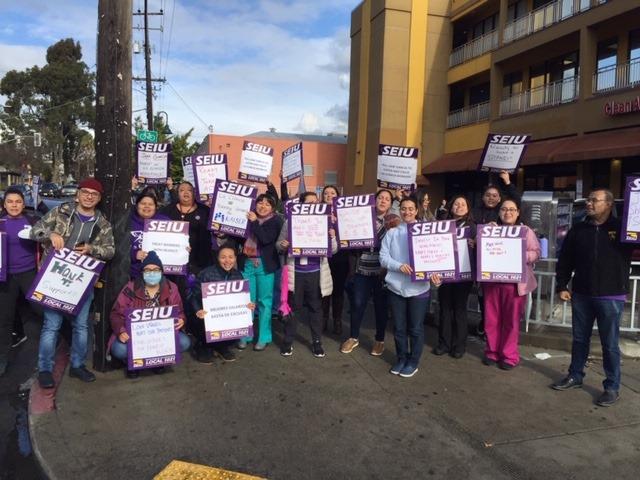 On the heels of a successful strike authorization vote, SEIU 1021 members at La Clínica de la Raza turned up the heat in their fight for a contract by holding a powerful unity break outside their offices on Wednesday, November 27.
"For tens of thousands of families across Northern California, we are one of the only options people have for the health care they desperately need," said Angel Valdez, Layout Graphic Designer and La Clínica SEIU 1021 Chapter President.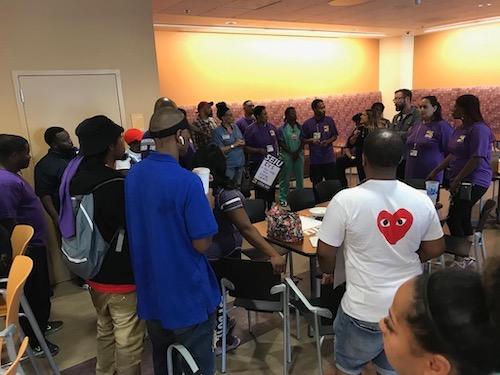 When Alameda Health System began notifying people of layoffs, workers knew how damaging it would be for patient care across the County's hospitals and health services—and they began organizing to take action at the upcoming Board of Trustees meeting.
Flanked by over 30 coworkers and supporters in scrubs and purple union shirts, EVS worker Donn DesBoine told the AHS Board of Trustees at their September meeting, "Sometimes there's one housekeeper to a floor…If the layoffs happen, there's no care for infection control…[and] the patients are going to be affected."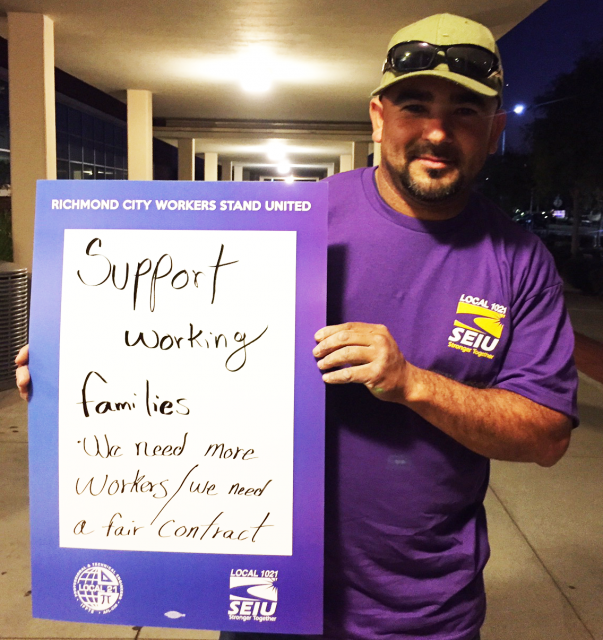 SEIU 1021 Richmond Members Are Standing Up for a Fair Contract
After meeting with City negotiators and rallying to send City Council a strong message, we have three important updates for SEIU 1021 City of Richmond members.