Search: Membership Matters
6 results
Results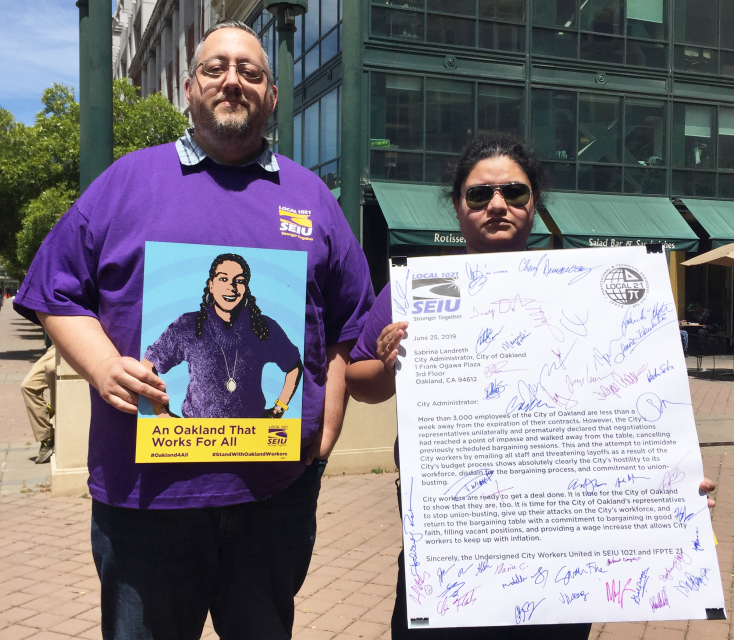 Two weeks ago, the City's representatives walked away from the bargaining table, claiming negotiations were at an impasse. This claim was a lie: we were hard at work, passing proposals and counterproposals, so we immediately filed an unfair labor practice charge against them.
On Monday, City Council passed a budget. The budget didn't address our issues adequately, and on Tuesday, our members stormed City Hall with Local 21 and delivered a message to City Administrator Sabrina Landreth: get your representatives back to the table, and tell them to bargain in good faith.
In addition to standing together with your coworkers and having a stronger voice for better wages and working conditions, being an SEIU 1021 member has its benefits.

Why Membership Matters
Workers stand together in SEIU 1021 to fight for better wages, job security, healthcare, retirement security, paid sick days, vacation and other benefits. United in our union, we've not only won strong contracts and enforced them but also amplified the voices of working people in our economy and society. So-called "right to work," funded by the corporate elites and the wealthy 1%, seeks to take away our ability to join together to negotiate a fair return on our work.
​SEIU Local 1021 represents public sector workers and private nonprofit workers.
If your employer has a collective bargaining agreement with SEIU 1021, becoming a union member is easy. You can call our Member Resource Center at 1-877-687-1021 to become a member.
If you and your coworkers are without a union at your workplace and would like to form one, contact us to get started. SEIU Local 1021 organizers will walk you through the process of forming a union if your workplace is eligible.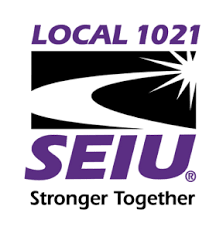 It's Time for the clean DREAM Act. Protect undocumented youth. Say NO to a Border Wall, Say NO to dangerous enforcement add-ons.
In the coming months, the Administration will decide the fate of 1.2 million people currently living, working and studying with permission under the Deferred Action for Childhood Arrivals (DACA) or Temporary Protected Status (TPS) programs.