Search: News & Events
Results 1 - 10 of 136
Results
Upcoming Meeting:
Tuesday, Feb. 4, 2020
6:30pm,
100 Oak St.
1021 Medicare for All meets Tuesday, Jan 7 6:30 p.m., San Francisco Office. 300 Rhode Island St.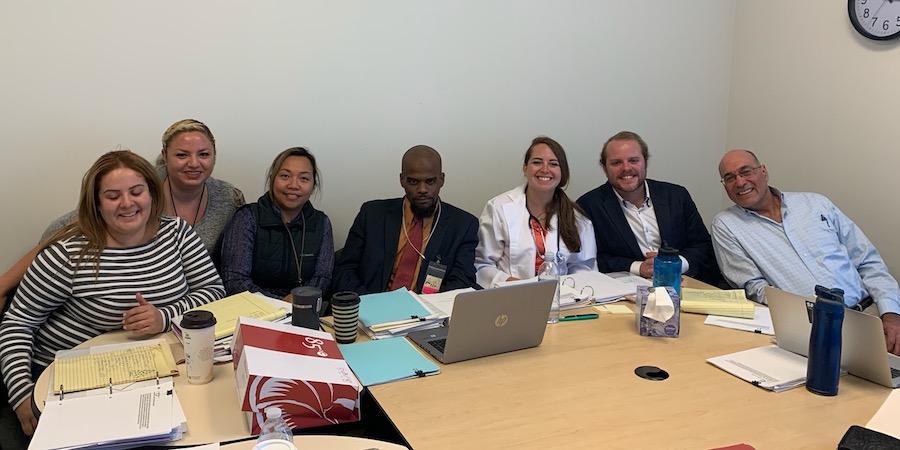 On Friday, December 13 SEIU 1021 members at the Regional Center of the East Bay (RCEB) ratified a new four-year agreement.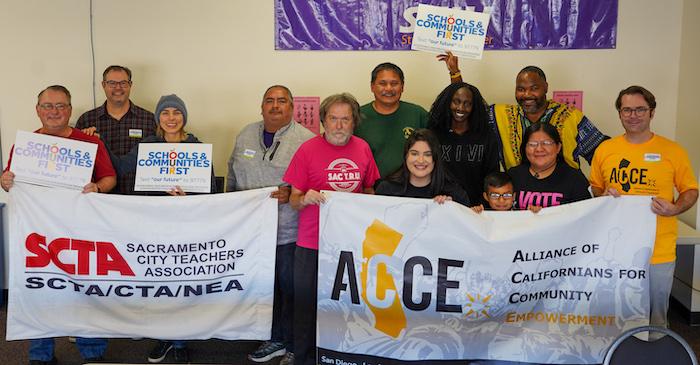 On December 15, SEIU 1021 members joined with the Alliance of Californians for Community Empowerment (ACCE), the Sacramento City Teachers Association, and others to launch our effort in Sacramento to talk to voters and get Schools & Communities First on the November 2020 ballot.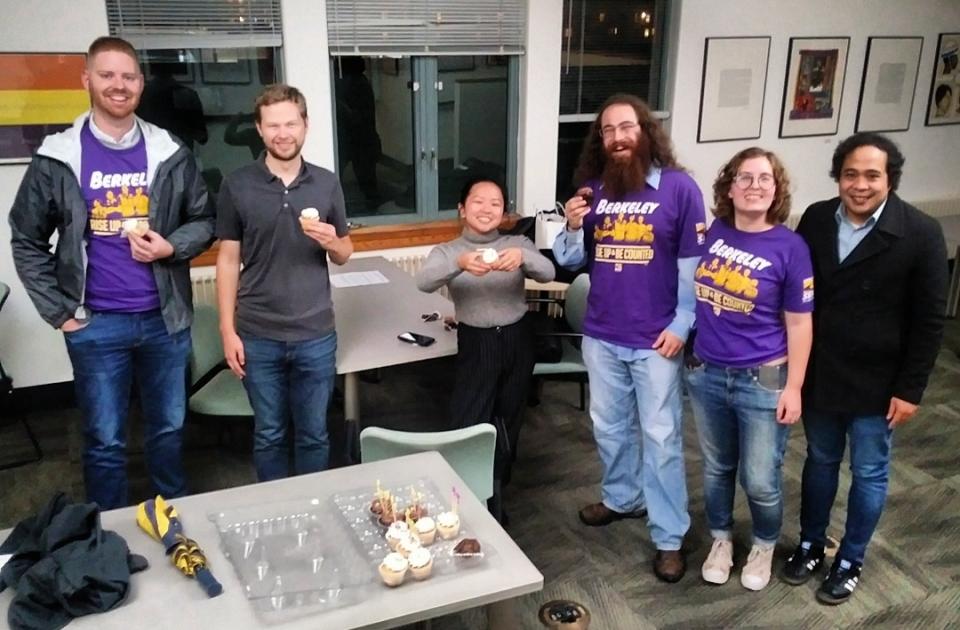 Last night, Berkeley Legislative Aides employed by the City Council submitted a petition to the Berkeley Personnel Board calling for the same collective voice that other city workers enjoy. After successfully making their case to the Personnel Board, these 17 workers became the newest members of the Berkeley Community Service Chapter of SEIU 1021.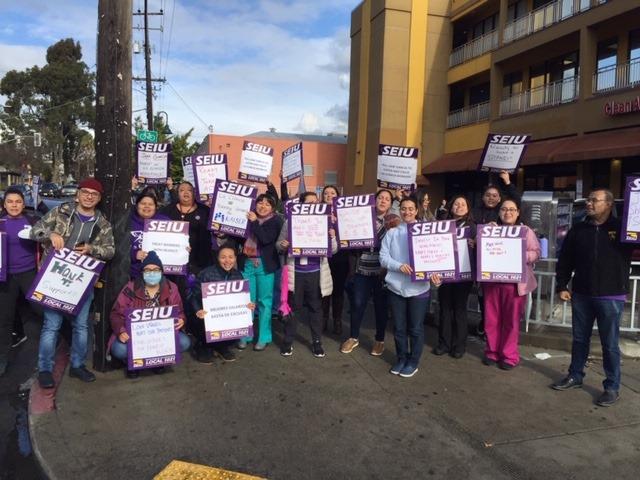 On the heels of a successful strike authorization vote, SEIU 1021 members at La Clínica de la Raza turned up the heat in their fight for a contract by holding a powerful unity break outside their offices on Wednesday, November 27.
"For tens of thousands of families across Northern California, we are one of the only options people have for the health care they desperately need," said Angel Valdez, Layout Graphic Designer and La Clínica SEIU 1021 Chapter President.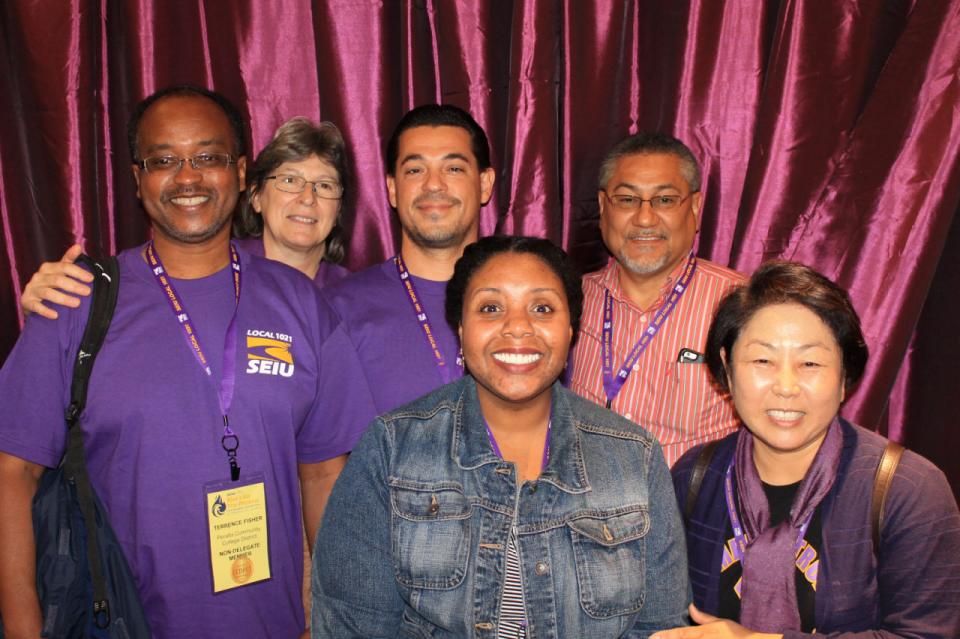 More than 600 member leaders convened in Concord on the weekend of September 22-23 for our member convention to chart the course for the future of our union and to hear from inspiring speakers on how we must transform and innovate to thrive during challenging times.
Stand Up and speak out against workplace bullying.
A panel discussion and open forum for SEIU 1021 members on ending workplace bullying.
Tuesday, September 24th, 2019.
5:30pm
350 Rhode Island st.
San Francisco, CA 94103
To RSVP, call David Williams at 415-939-5149 or email: iamdhw@comcast.net
Dinner Served at 5:30pm
Discussion begins promptly at 6pm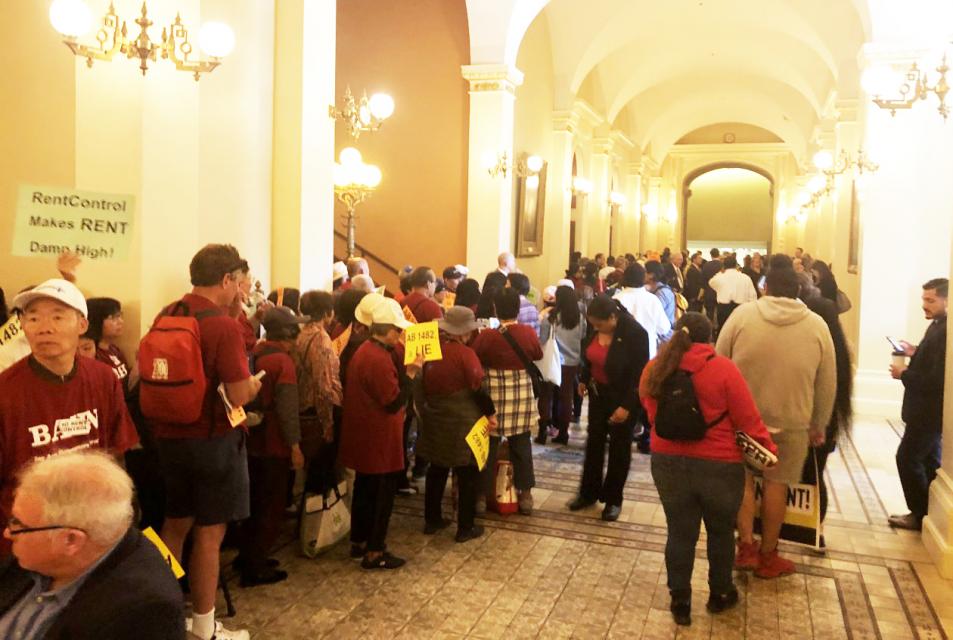 Sacramento, CA – The Service Employees International Union (SEIU) California released the following statement from Bruce Boyer, a member of SEIU Local 1021 and Campus Monitor at Will C. Wood Middle School in Sacramento, after the Senate Judiciary Committee passed AB 1482 by Assembly member David Chiu (D-San Francisco). The legislation would protect working families struggling to keep their homes by preventing landlords from rent gouging and requiring landlords to have just cause to evict tenants.