Search: 2019
Results 1 - 10 of 180
Results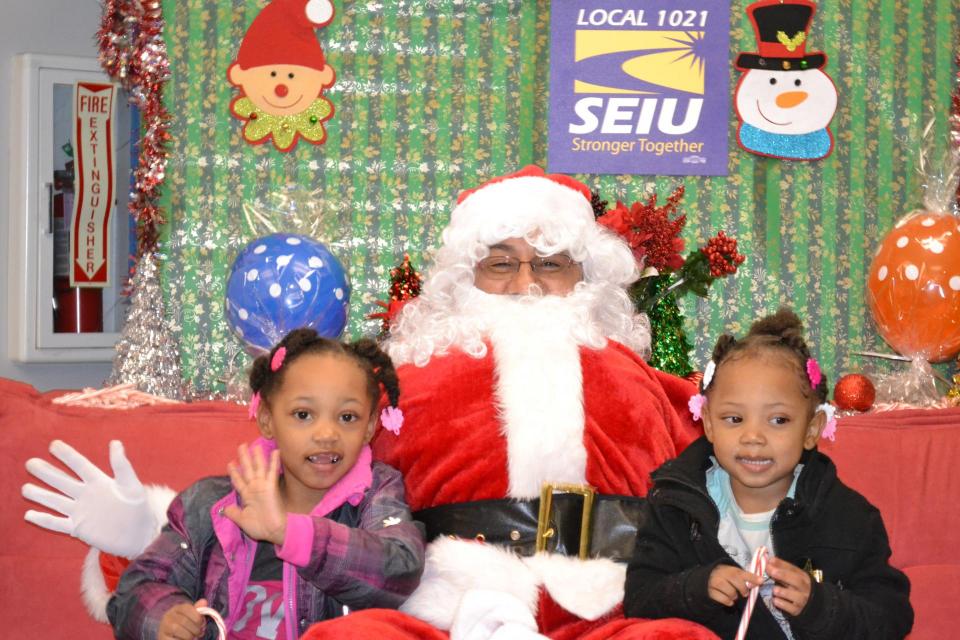 This year marks SEIU 1021's second annual toy drive for low-income families. Last year's Toy Drive helped 150 families. Event organizers are wanting to help over 250 families this time around.

Members are being asked to donate new toys and gift cards for children ages infant to 12 years old at an SEIU 1021 office near you.

"Our goal is to collect donations by Friday, December 13. We want to help as many families as possible this holiday season," said Sandra Lewis, SEIU 1021 VP of Representation.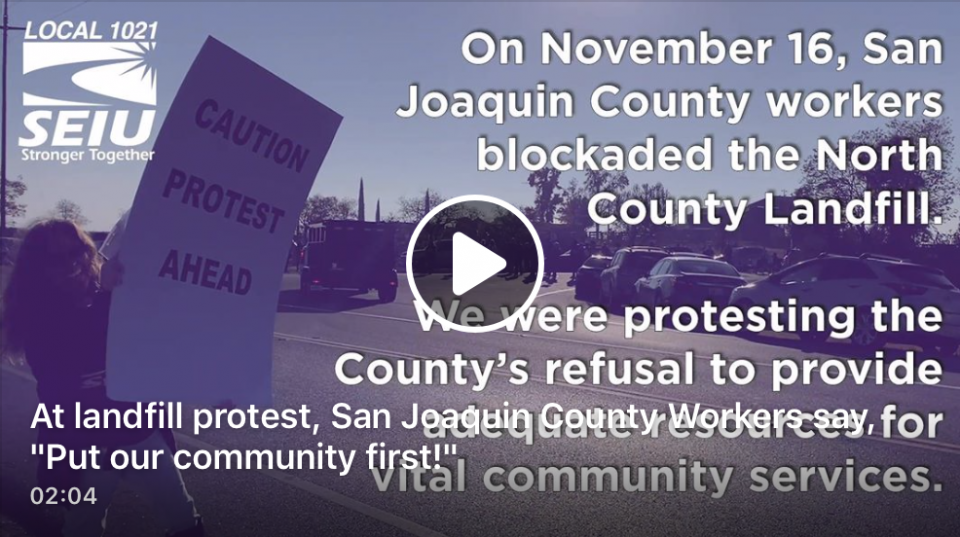 Individuals driving out to North County Landfill early Saturday morning were shocked to see 100 SEIU 1021 members assembled at the entrance, holding picket signs and blocking access to the dumpsite. While Saturday's protest focused on the landfill, the problem of understaffing and inadequate resources touches every corner of San Joaquin County.

There will be no December Chapter meeting.
Next Chapter meeting January 9, 2020.
1. 6pm Call to order. a. Welcome and introductions made. b. Celina Guerra-Martinez, Georgia Schreiber, John Brixie, Elizabeth Raphael, Dawn Moore, and Cheryl Lott excused from meeting. c. Review and approval of Septembers minutes. Tieasha Anderson made motion for approval. Seconded by Christine. September minute accepted as is.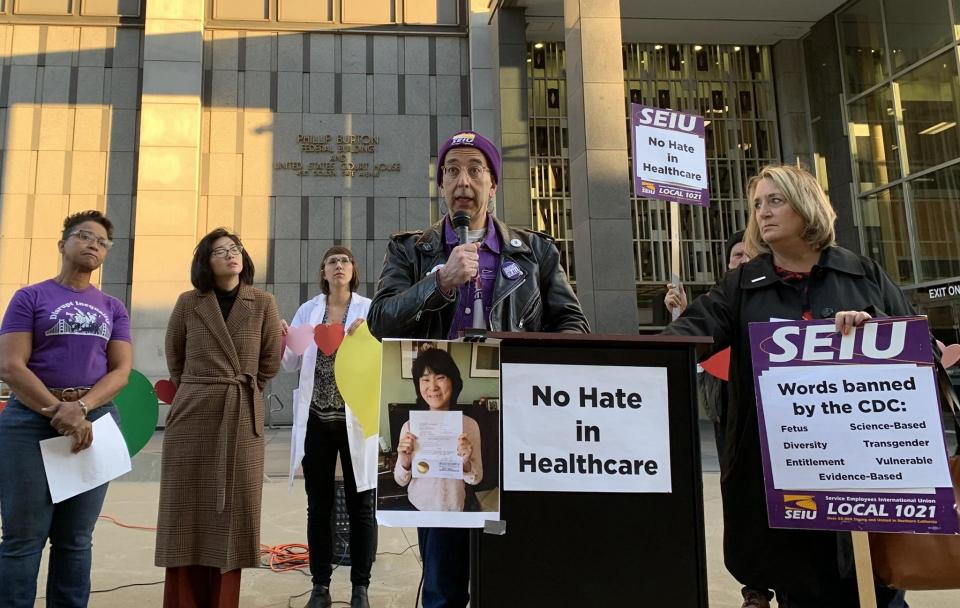 On October 30, SEIU 1021 nurses, healthcare workers, and our community allies spoke out to oppose a final rule change by the US Department of Health and Human Services (HHS). This rule change would have destroyed healthcare workers' "duty to care" by allowing religious objections to care that will impact LGBTQI patients, women's healthcare, and more.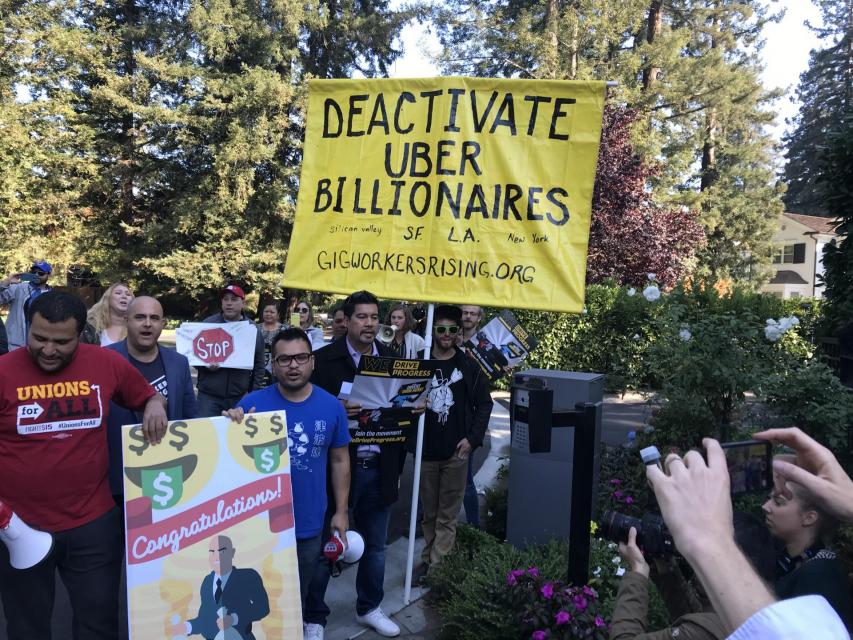 On November 6, hundreds of Uber & Lyft drivers from the We Drive Progress coalition staged protests across California to draw attention to the awful treatment, pay, and benefits hurting these workers across California.
"I have two herniated discs in my back, which makes being in the car very painful. But I have to drive to make ends meet. I also have to drive because I am responsible for taking care of my father," said Raul Flores, who has been driving for around 3 years."If we had fair pay, benefits, and a union, I'd be able to get physical therapy."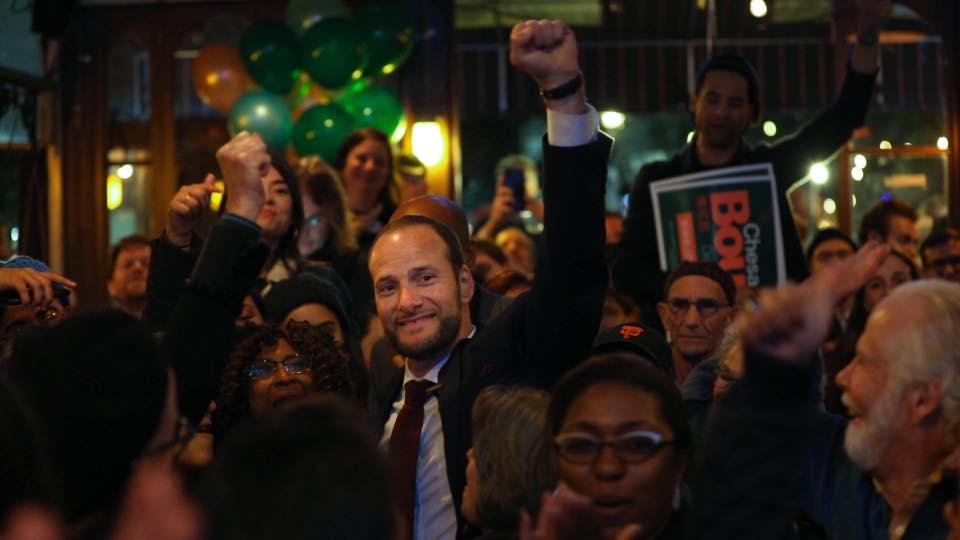 SEIU 1021 members walked precincts and made phone calls for a handful of candidates in the City of Novato and San Francisco during this year's November election. Members made a final Get-Out-The-Vote push for Chesa Boudin for District Attorney in San Francisco, and Susan Wernick and Amy Peel for the Novato City Council. All three candidates won.

1021 Medicare for All meets Tuesday, Dec. 3, 6:30 p.m., 100 Oak St., Oakland.
Tuesday, November 5, 2019
350 Rhode Island st., San Francisco
6:30pm