Search: 2017
Results 1 - 10 of 29
Results
Last week California became a "sanctuary" state, when community groups, labor unions, and human rights activists successfully pushed Gov. Brown into signing SB 54 into law.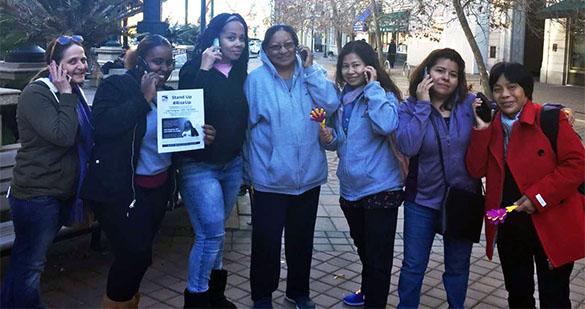 Pictured: Head Start Site Director Birdie Winrow, and Head Start staff members, calling Congress to oppose the tax scheme.
The current tax legislation making its way through Congress is picking up more resistance every day. As people find out the details of who benefits, and who will lose out if this passes, they are opposing the legislation strongly.
Recent weeks have brought us terrible news of the full on legal assault on some of workers' recent major victories, but as we say farewell to 2017 we move forward to 2018 with the knowledge and rich history of working people winning over seemingly insurmountable obstacles.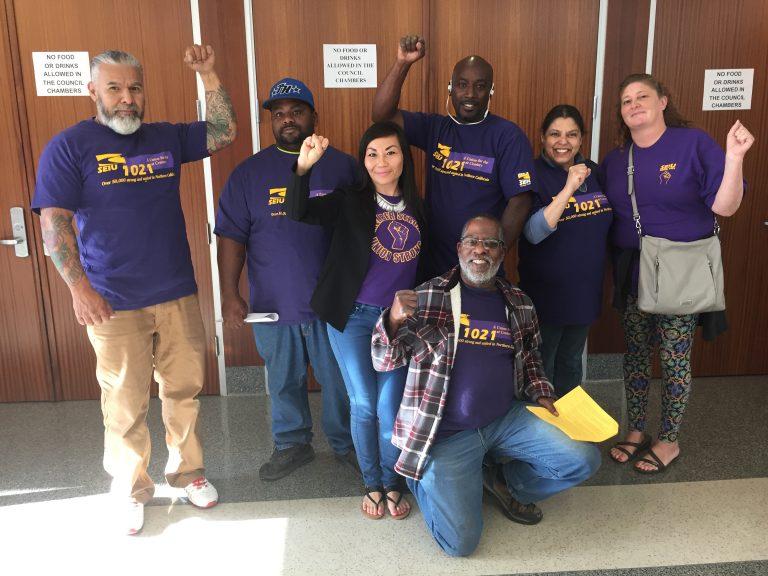 SEIU 1021 members showed up in force at the Richmond City Council meeting on July 11th to advocate passing a $15 minimum wage ordinance. After hearing from our members and other individuals who testified, the Richmond City Council unanimously supported an ordinance to increase the city's minimum wage.
Karla Faucett, President (middle)
Mike Beverly, Vice President (right)
Cindy Ross, Secretary (left)
Gil Patterson, Sergeant-at-Arms (left back)
Ramsey Odom, Treasurer (right back)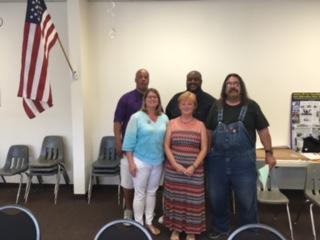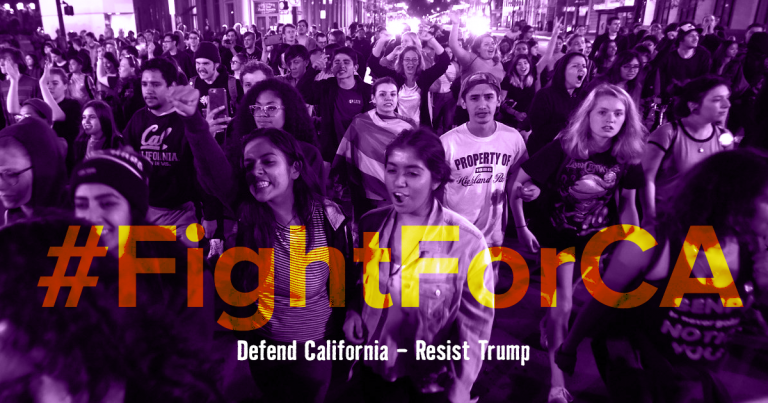 Last week Congress took the first steps to strip Medi-Cal from millions, hike taxes on middle-class families and workers who buy insurance through the federal exchange, and to stick seniors with soaring prescription drug costs. And they voted set up a process to cut protections for patients with pre-existing conditions, contraceptive coverage, allowing children on their parents plan until age 26 and more.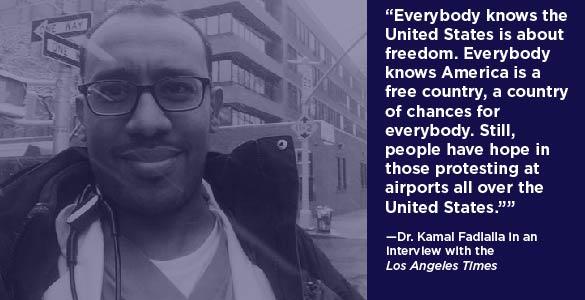 Dr. Kamal Fadlalla, a second-year resident physician and member of SEIU's Committee of Interns and Residents, is one of thousands of immigrant Americans who have been disenfranchised by President Donald Trump's anti-immigrant Executive Order.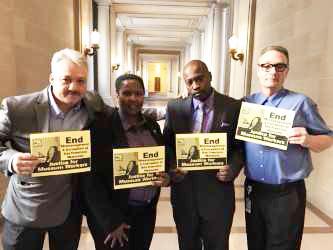 City Workers and Museum Patrons Call for Action to Stop Abuse and Corruption
Security guards,and admission attendants who are SEIU 1021 members at the Asian Art Museum, de Young Museum and the Legion of Honor, testified on Friday about the rampant abuse and corruption by board members and top executives at the Fine Arts Museum (FAM) and the Corporation of Fine Arts Museums (COFAM). Their testimonies detailed financial mismanagement, lack of transparency, and unsafe working conditions at FAM and COFAM at the Government Audit Oversight Committee.