Search: 10/2015
2 results
Results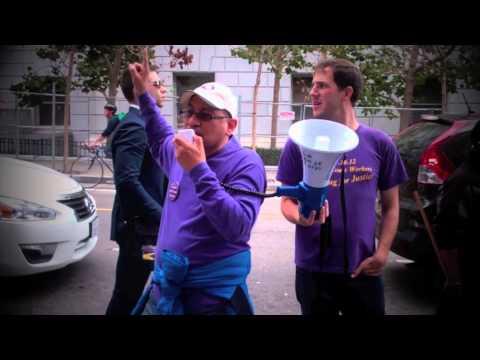 Picket lines went up at all three of the San Francisco court sites — the Civic Center Courthouse (CCC), the Hall of Justice (HoJ) and the Juvenile Justice Center(JJC) — at 6:30 am. As workers arrived in the morning, they were greeted by chanting people in purple. Even court reporters and court interpreters, members of other unions, joined the line.
Chief Shop Steward Gary Feliciano emphasized that this was a ULP strike because management had so blatantly broken labor law in negotiations.
California is facing a retirement crisis, prompting labor, senior, and community groups to gather in Sacramento Oct. 15 to define the problem, analyze its details and seek solutions.